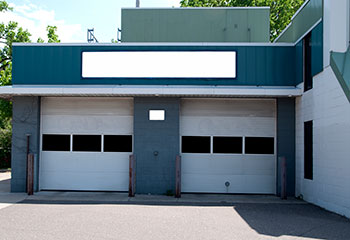 Garage Door Installation
Customer Issue: Mr. Hunter recently had a new two-door garage built and needed professionals to install in the doors for it. He called us to take care of it.
Our Solution: Once the Windsor Model 735 garage doors arrived at Mr. Hunter's home, our technicians got to work putting the rollers into the tracks for both doors. The cables and springs were then carefully attached, followed by the openers being connected. Once they were calibrated, both doors were tested to assure that they were working smoothly.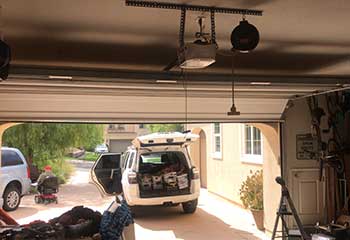 Garage Door Opener Repair
Customer Issue: Woke up in the morning to discover that his automatic garage door opener wasn't allowing him to open the door, but was making a strange noise.
Our Solution: It took us no time to realize that the customer had a broken motor gear on his hands. The opener would start to move the door but would go no further than a foot, and the empty whirring noise it made left no place for doubts. We opened the housing cover and found that it was, in fact, the case, so we replaced the plastic gear with a new one and the garage door opener was back to its functional self again.
Lance Vincirii
- Berkeley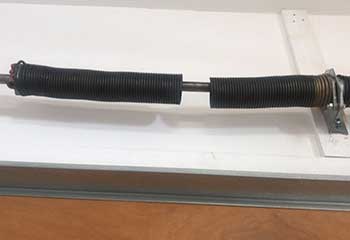 Spring Replacement
Customer Issue: An old torsion spring snapped during the door's operation, leaving it unable to open at all.
Our Solution: Both springs, including the broken one, were carefully released and removed. After inspecting the drums and anchor bracket and applying some fresh lubrication, we installed new springs, reconnected the opener, and tested the door to make sure everything was working smoothly again.
Christine Chandler
- Hillside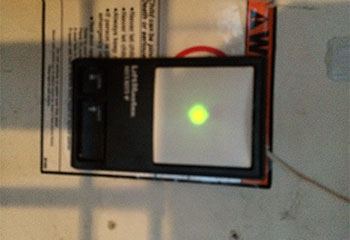 Sensor Alignment
Customer Issue: The customer needed sensor alignment.
Our Solution: Our team adjusted the sensor for proper operation and tested the unit to make sure it was working per the manufacturer's specifications. While we were there we also tested the door and made several minor adjustments to the door mechanism to insure proper operation.
Abigail Crawford
- Elmhurst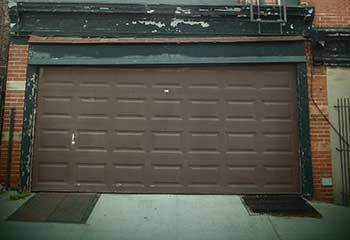 Garage Door Troubleshooting
Customer Issue: Ms. Vasquez's old door was making noises and not closing properly.
Our Solution: We performed a complete inspection and maintenance of the customer's door to insure proper operation. We tightened all nuts and bolts, lubricated the chain, adjusted the torsion spring tension, removed and replaced some damaged weather sealing and then tested the door to insure proper balance.
Lucca Vasquez
- Villa Park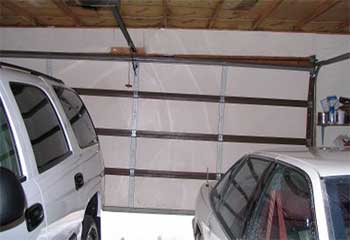 Garage Door Off Track
Customer Issue: A storm blew this customer's door off track.
Our Solution: We reset the door but discovered that the tracks had become loose when the storm moved the door. We reattached the tracks with longer bolts, re-installed the door to specifications and tested it to make sure it was working properly.